Eight Top-Paying IT Certifications in 2022
As we all know, the IT landscape is evolving constantly, which is why IT certifications can lead to higher pay. That alone is enough reason to investigate IT training courses. It does not matter whether you are a fresh graduate or a tech expert looking forward to launching your career in this field, an IT certification can be a stepping stone for you. To start with, IT certifications allow you to capitalize on today's world-wide shortage of credentialed IT talent. Despite decades of talking about digital transformation, lots of companies are still trying their best to make that transformation occur.
Therefore, there is a need for employees and job applicants to constantly learn new skills to keep up with the advancement in technology. Learning on the job can be quite slow and employees tend to learn only what is needed, missing out on the major tricks that knowledgeable experts provide, which can help save time. Taking a training class that results in the acquisition of one or more valuable IT certifications is the quickest way to advance your knowledge and career. A certification in this field can provide you with the necessary skills needed to help improve your career and prepare you for high pay. Let's take a look at the top eight highest-paying IT certifications in 2022.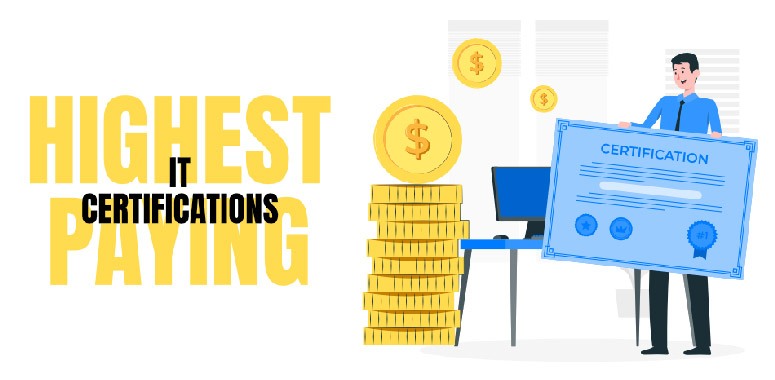 List of Eight Top-Paying IT Certifications
Having valuable IT certifications has helped job applicants find new job opportunities and employees advance in their current position. There are various benefits associated with having an IT certification, and these include gaining and increasing your knowledge of the domain, expanding your skill set, demonstrating your skills and knowledge to your prospective employers, landing an amazing job offer, making yourself stand out from the crowd, and lots more. Below is our top list of high-paying IT certifications.
Project Management Professional (PMP)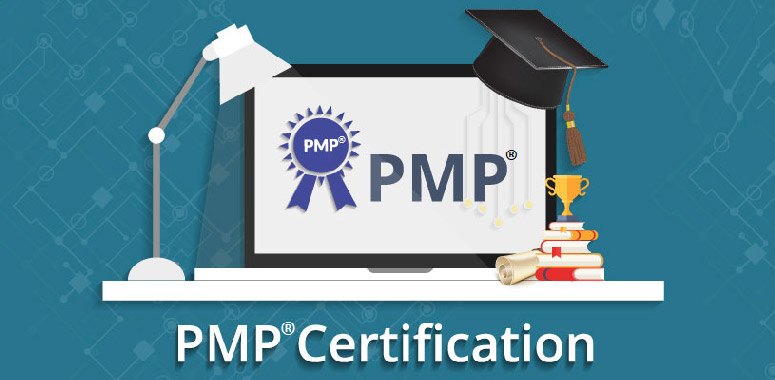 The PMP program was established by the Project Management Institute and is considered to be the most recognized project management accreditation in the field today. The certification shows that you have the skills needed to manage projects when it comes to certain aspects, such as achieving goals and maintaining budgets. To be certified, you will be required to complete five basic lifecycle steps needed to complete any project, which are initiating, planning, executing, monitoring and controlling, and closing. Before gaining certification, there are certain requirements that you must meet before finally taking the exam.
Certified Information Systems Security Professional (CISSP)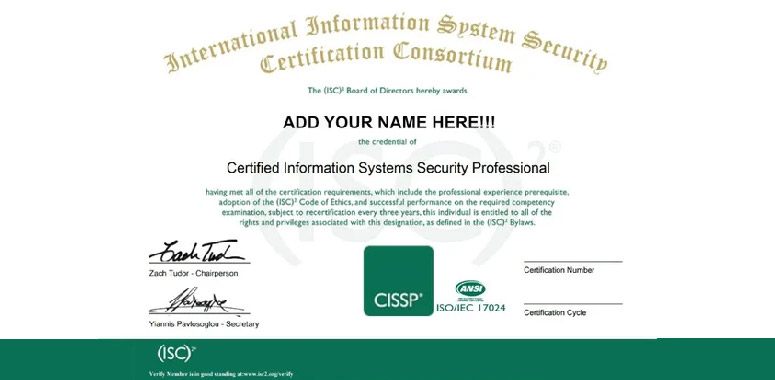 For individuals who work in certain fields such as auditing, analysis, or system engineering, getting the CISSP can be a major certification to pursue. The program was established by the International Information System Security Certification Consortium, as it is known to be one of the major security certifications in the world today. People in this field are responsible for identifying the security sector of an IT organization's total control, architecture, as well as management.
Google Cloud Professional Cloud Architect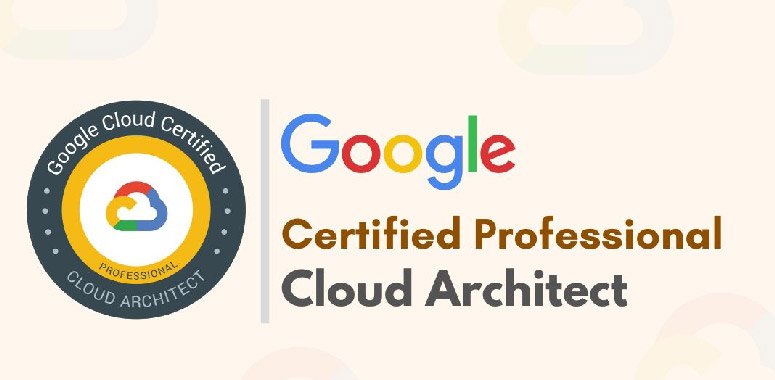 This field enables IT professionals to certify as architects on the Google Cloud Platform, as it deals with having an in-depth knowledge of the Google technology solutions that need to be applied to solve various cloud scenarios. By successfully gaining this certification, you are now certified that you can develop, design, as well as manage resources available on Google's cloud architecture through the use of Google Cloud Platform technologies. Cloud skills remain in high demand, and having a deep understanding of Google's tools for dependable and secure solutions will be essential for any company that decides to major on the GCP platform.
Certified Information Systems Auditor (CISA)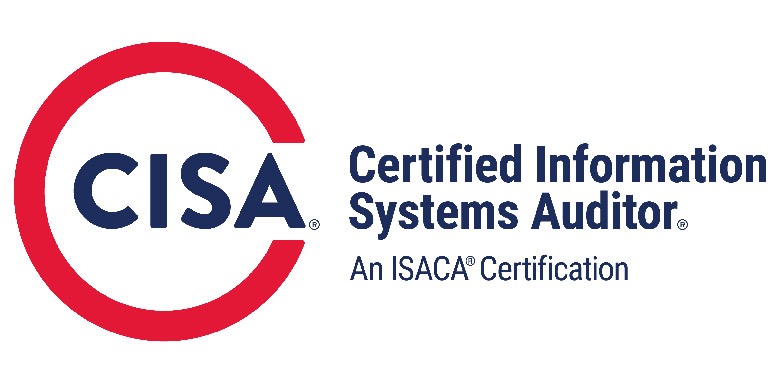 The Certified Information System Auditor is another top-paying certification that was established by ISACA and has been in existence since 1978. This certification affirms that an individual has cybersecurity, risk management, and auditing skills. IT professionals with CISA certification are employed to make sure an organization's essential assets are safe, secure, and adequately maintained. Completing this certification requires one to pass the CISA exam, which consists of 5 major domains, which are Governance and Management of IT; Auditing Information Systems; Information Systems Operation, Maintenance, and Service Management; Protection of Information Assets; and Information System Acquisition, Development, and Implementation.
Certified in Risk and Information Systems Control (CRISC)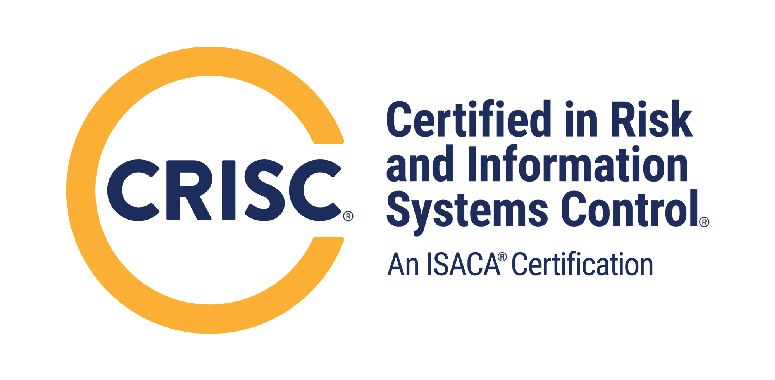 Another high-paying IT certification to look out for is the CRISC (Certified in Risk and Information Systems Control). Here, you will be tested on four main IT skills, which are identification, response, assessment, and mitigation. For individuals with the prerequisite of 3 years' experience with an interest in identifying and managing risks, then getting the CRISC certification is something to consider.
Google Cloud Professional Data Engineer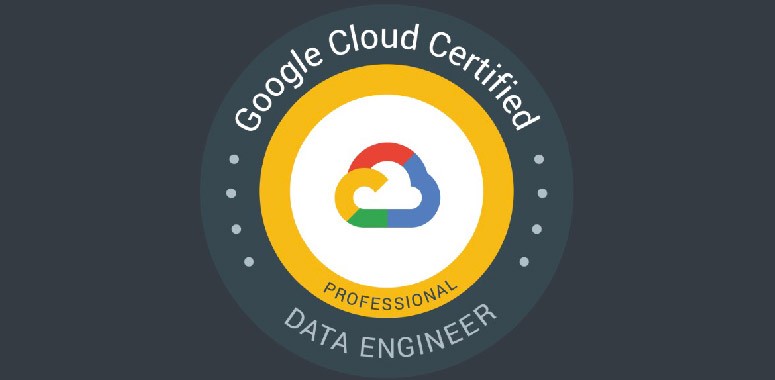 Upon completing the Google Cloud Professional Data certification, you will instead be dealing with architecture work on statistical models and business processes. In addition, you will create machine learning algorithms. That is, through data transformation and visualization, you will provide senior management with the information they require to make critical business decisions. This is also a high-paying IT certification that you can consider.
Certified Information Security Manager (CISM)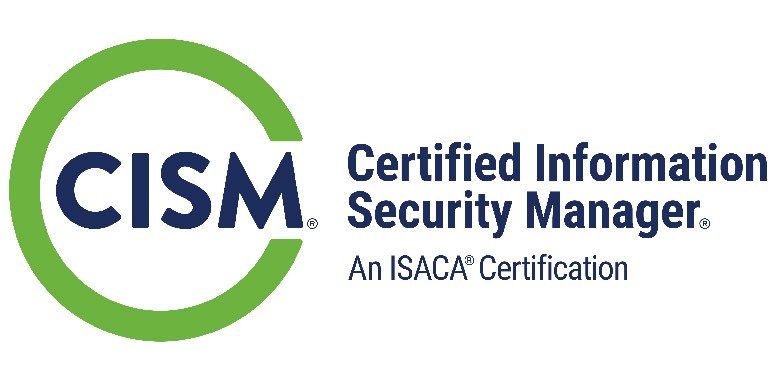 This is another top-paying IT certification with a major focus on information security. The Certified Information Security Manager is very much sought-after considering the fact that there is a continuous demand for qualified IT security professionals. Upon attaining this certification, you get to design as well as engineer security protocols for an organization's IT security. As an expert with a CISM certificate, you are granted access to various lines of business apart from the IT field, thereby putting you on a closer path with the organization's stakeholders.
AWS Certified Solutions Architect – Associate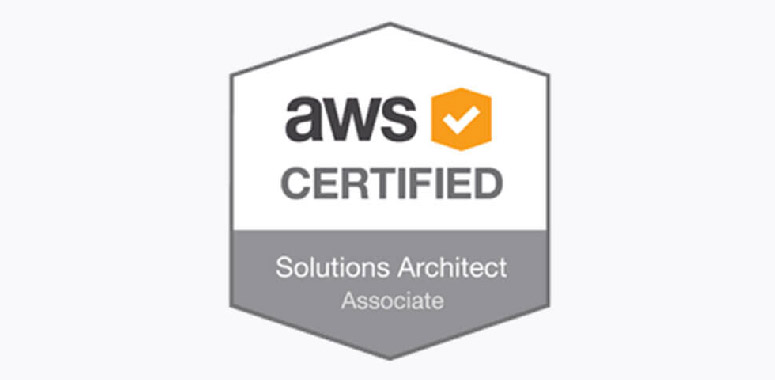 This is one of the top-paying IT certifications in 2022 as it teaches you the necessary skills to build your IT solutions on AWS. Upon gaining an in-depth knowledge of the certification, you will be required to take the exam, which will assess your ability to define a solution using architectural design principles, provide implementation guidance, and demonstrate knowledge of how to architect and deploy secure applications on AWS technology.
Conclusion
Considering the fact that cybersecurity is quite important, there are various IT positions that are in high demand in major companies. IT certification holders tend to stand out from the crowd due to the fact that employers see them as dedicated, qualified, and motivated workers. Therefore, to excel in your career or give you a better chance at landing a high-paying job, you can consider some of the IT certifications listed.